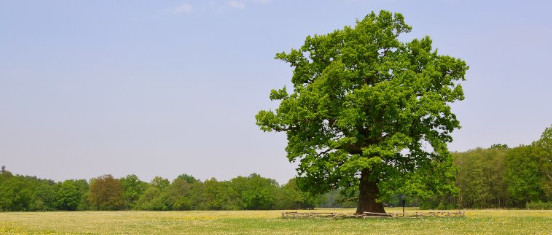 Svatováclavský dub ve Stochově
Kde je dnes moderní městečko Stochov, tam bývalo před tisícem let hradiště, které sloužilo za jedno ze sídel nejmocnějších českých knížat. Tady se prý roku 903 narodil kněžně Jaromíře syn Václav. Jeho babička Ludmila, třebaže už byla pokřtěnou křesťankou, ctila dávné tradice, a proto přikázala na počest prvorozeného vnuka, budoucího českého knížete, zasadit na hradě mladý strom. Po staletí tak žije Svatováclavský dub s lidmi a připomíná panovníka, který je považován za patrona české země. I proto se mu lidé snaží život prodloužit:opravili kmen, který měří v obvodu skoro devět metrů, a ošetřili dutinu. Tento dub je považován za nejstarší památný strom v naší zemi.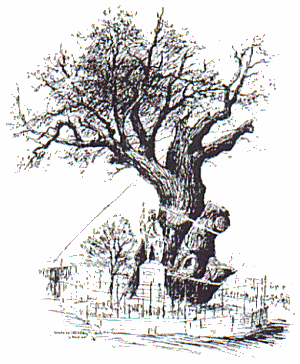 Stochov, okr. Kladno
Quercus robur L.
obvod kmene: 775 cm
výška stromu: 13 m

The St.Václav Oak in Stochov
Where today we can find the modern town of Stochov, centuries ago there used to be a fortified settlement, which was one of the seats of the most powerful Czech princes. It is said that here, in 903 princess Drahomíra gave birth to a son whom she named Václav. His grandmother Ludmila, even though she had already been christened, honoured all old traditions and therefore had a young tree planted in this settlement, in honour of her firstborn grand son, the future Czech ruler. And so the St Václav oak has lived with people for centuries and ¨reminds us of the ruler who is considered the patron of the Czech lands. That is also one of the reasons why people try to prolong its life: they mend a trunk, the circumference of which is almost nine meters, and treated the hollow. This oak is considered to be the oldest memorable tree in our country.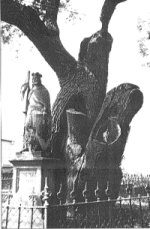 Stochov, district Kladno
Quercus robur L.
Circumference of the trunk: 775 cm
height of tree: 13 m